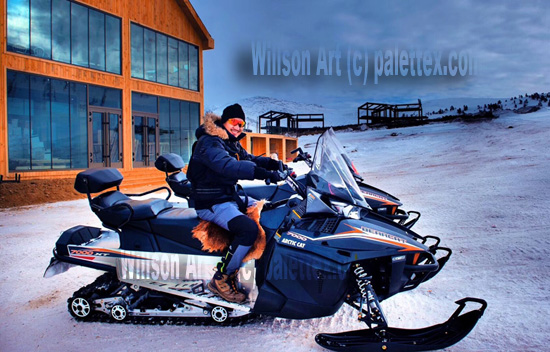 Born in Beijing, China's capital to a family of artists, Willson started drawing and painting at a very young age. He soon demonstrated his artistic heritage as he won lots of prizes and honors as an art student. Graduated with a BA degree from Central Academy of Fine Arts, Beijing, China (CAFA), one of China's top art institutes more than fifteen years ago, he has ever since become a full-time painter and interior designer. Today, as an established painter, his works are collected internationally by worldwide art lovers from the US, Canada, UK, Australia, New Zealand, France, Norway and many other countries.
Working predominately in oils and using both heavy and light strokes and palette knife techniques, he creates a visual experience that draws the viewer into the painting and feel a personal connection with the deep rich colors and textures within each piece.
Willson enjoys painting a variety of subject matter including landscapes, cityscapes, animals and anything that captures his interest. The elemental beauties found in nature remain the top priorities in all his original art.
For Giclee prints of his works, please visit https://palettex.com.
Thanks for your interest in supporting Willson Lau Original art!